Jan Brouckaert Photography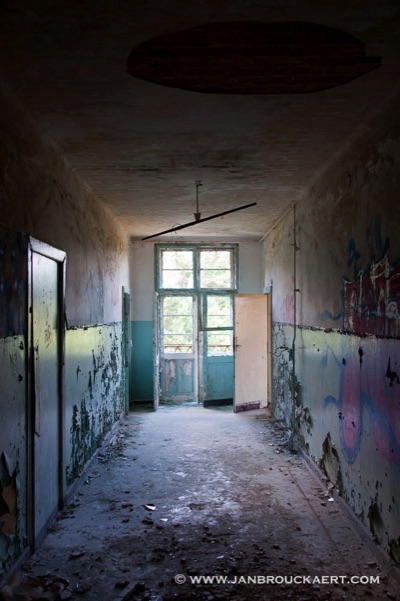 There is something magic and nostalgic of the places that slowly degrade, leaving it's past behind and slowly reparting to nature.
This old hospital close to Berlin, was once a place were even Hitler was hospitalsed in the fisrt world war and was a russian base when germany was split.
Today,, the remains of its past is hard to find, only some details on the wall, calendars, words on the wall remind of that past.
To see the gallery please click on the image above.
This serie has been shot using a Sony DSLR, slightly reworked in Lightroom.